TypingMaster 11 Customer Support
Installation Guide and User Manual

Customer Area
Access your Software
Retrieve your TypingMaster 11 Registration Key
Please click login to get back your lost registration key. Enter your key into the downloaded software. (Redownload by clicking the Download button)
Previous Version TypingMaster 10 Delivery
Login to receive your link to download a full copy of software (license will be automatically activated.)
LOGIN NOW

HOW TO DOWNLOAD
TypingMaster 10/11
Download your TypingMaster Version 10:
1. Click your own download link to load a file ⓘ
2. TypingMaster is saved in Downloads Folderⓘ
3. Open TypingMaster file to start installer
4. Complete the easy Setup Wizard to install
5. Click Finish to start TypingMaster Application
Download TypingMaster 11 by clicking this button:
DOWNLOAD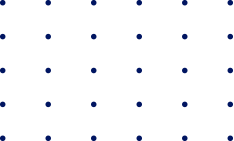 Please login if you need to reinstall TypingMaster e.g. if your computer hard disk has a failure.
Any questions? Please click the CHAT on bottom right corner to get instant support.
We offer 30 days money-back guarantee for TypingMaster Standard and Premium versions.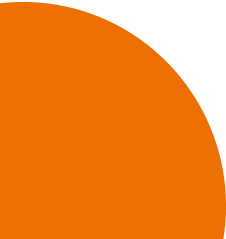 "Typing Master is the best typing tutor in the world. Great idea, great product.
I used it many years ago and still today
I can see how much it helped me."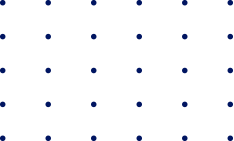 Popular TypingMaster 11 Support Articles




It is very easy, if you used Chrome browser to download, you can simply click the installer file that is located on bottom left corner of your screen. If you use other web browser or already did the step 1, please click TypingMaster file that is inside your Downloads folder to install now. You will find this folder from My Computer/This PC or This PC/Documents folder.


To re-download software you have already purchased on our Online Store, you will need to find your order confirmation email or login to customer area above and press the re-download link. You can click download link just a few times.

Note: You are eligible to download the installer file only yourself, do not share the link or its discontinued and you cannot reinstall in future. You can use link just a few times to download your purchased apps again.




Please make sure that the file you select is in plain text (these files usually have the ending .txt). Text files created in a word processor and saved as documents usually contain information on the layout of the text and cannot be used. To convert a text to txt format, just copy and paste the text into Notepad or other text editor and save the file. You can find Notepad under the Start Menu > Programs > Accessories > Notepad.


Q: Where is my Receipt? After you purchase TypingMaster, you receive necessary details by email. Sometimes your email application may filter our email to spam by mistake, so try to search from spam folder first. You can also get your invoice or receipt by logging in to the customer area with a green button above.



Q: How to get money back / refund? Within 30 days after your order, please reply to the receipt email that you received by email after ordering.



Q: Write Error Access Denied when trying to install TypingMaster
A: There is another TypingMaster already running and/or installed already to same folder, you need to uninstall previous version or install to another folder that is empty. Please make sure you close TypingMaster before you reinstall and also that there are no other logged in users on same computer using TypingMaster now.



Q: Access Violation error while logging into TypingMaster 10
A: There has been a problem with your hard disk. This means that your user study progress data file is now badly corrupted and you need to clean it up. The solution is to open TypingMaster, click Delete button on the user name list page, and/or to create a new username for TypingMaster 10.



Q: Unable to launch App bought from Win 10 App Store?
A: Sorry for trouble - there appears sometimes a rare weird issue in WIN 10 APP STORE ITSELF that we reported to MS earlier. If you got a wrong error message saying that "free trial is over" after you ordered app from store please read the instructions from here: http://www.thewindowsclub.com/your-trial-period-for-this-app-has-expired


2. Support Articles

Pre-Sales Support

Payment Problem: My Credit Card/Debit Card is not accepted by webstore?

Some of the debit cards/credit cards are not activated for internet transactions by default.
E.g. If you have SBI bank, just visit sbicard.com or the SBI Card Mobile app, login to your account by entering your user name or password and select 'Request > Activate International Usage' from the left menu.

You can write your bank name (sbi, axis, hdfc, kotak, citibank, etc) to support chat and receive on-screen instructions how to enable international transactions. Alternatively contact your bank or consider to use Prepaid Virtual Credit Card (VCC) if you have. Virtual credit cards are the best and most secure option for making payments on the web.
QUESTION: My Indian Credit/Debit Card is not accepted by internet webstores?
Some indian debit cards/credit cards are not accepted abroad. Please consider to use Prepaid Virtual Credit Card (VCC) instead, Virtual credit cards are the best and most secure option for making payments on the web. Alternatively you can read from a link below which indian credit cards are known to work abroad in internet webstores.
3. What is the difference between TypingMaster Version 11, 10 and 7
TypingMaster 11 Features:
- Updated User-Interface
- Touch typing course with 9 extra courses
- Typing Tests with a complete result report
- Typing Games for learning with fun
- Progress graphs and printable statistics
TypingMaster Premium Version:
- Typing Meter Widget
- Add your own typing tests (txt file created with Notepad tool)
Typing Master 7 and Typing Magic Features:
- 5 typing courses in multiple languages