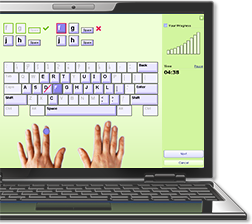 Welcome TypingMaster Pro 7 User!
Congratulations! You already have our most popular TypingMaster Pro 7 installed!
Now you can easily have a full version license code securely ordered from us.
Notice: We also have a newer Typing Master 10 available, new features include advanced user interface and new unique TypingMeter skills analysis widget.
Get TypingMaster Pro 7 License Code easily!
If you want to buy professional Typing Master PRO 7 Version, you will receive own License Id that you need to enter into software yourself. No technical support is given. Please see the product comparison chart below for more information what is difference between Typing Master Pro 7 Version and newest TypingMaster 10.
To avoid downloading/entering a license code, please buy Microsoft Store App.
| | | | | |
| --- | --- | --- | --- | --- |
| Version 7 and Version 10 Comparison | Version 7 (License ID by email) | Version 10 Standard (Download) | Version 10 Premium (Download) | Microsoft Store App (Win 10) |
| Number of typing courses in English | 5 | 6 | 7 | 5 |
| New Typing Meter - Real-time Skills Analysis Widget | | | | |
| Professional Typing Tests | | | | |
| Courses also in Spanish, French, German, Dutch, Swedish and Finnish | | | | |
| Easy Installation from Microsoft Store (Win10 App) | | | | |
| | $9.90 | $19.90 | $29.90 | $9.75 |
| | INR 690 | INR 995 | INR 1395 | INR 369 (1 User) |
| | Buy Now | Buy Now | Buy Now | Get App Now |
| | | | Time-limited trial | |