ONLINE CHAT
AVAILABLE
Do you need some help to buy the license?
ONLINE CUSTOMER SUPPORT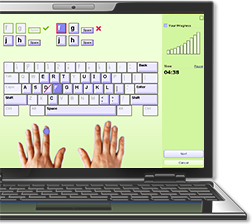 Buy Typing Master 10 and double your typing speed!
Welcome to order TypingMaster for Windows safely and quickly. Please choose which edition suites your needs best and your typing speed will be improved, each edition provides you customized training and helpful feedback. Instructions: Immediately after your one time payment is done, you will receive the personal download link by email. Simply click the link to download and install your licensed copy of TypingMaster 10.
Please check the comparison table below for details.
TypingMaster 10 Editions
Lite App for Win10
Standard Version
Premium
Multilingual
Version
Pro Version for Business
$5.79
$9.90
$19.90
$159
€7.90 + tax
€9.90 + tax
€19.90 + tax
(5 license pack) View price list
Compare Features
Learn more
Number of typing courses in English
5
6
7
5
Typing Meter - Real-time Skills Analysis Widget
Professional Typing Tests
All ads removed
Unlimited user names (per one computer)
Add your own test texts
Courses also in Spanish, French, German, Dutch, Swedish and Finnish
Local Area Network-enabled with centralized user management and reporting.
$5.79
$9.90
$19.90
Volume pricing
€9.90 + TAX
€19.90 + TAX
€159-€1.690
Time-limited trial
Learn more