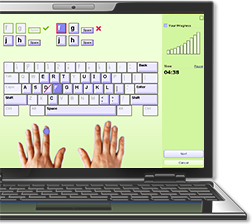 Upgrade Your Typing Master 10 for More Features!
The basic version of Typing Master 10 is totally free, but paying a little extra you can get advanced features and study in other languages. Plus those display ads will not distract you any more.
Please check the comparison table below for details.
Features
Free Ad-supported Version
Standard English Version
Premium
Multilingual
Version
Pro Version for Networks
Number of typing courses in English
2
6
7
5
Typing Meter - Real-time Skills Analysis Widget
Professional Typing Tests
All ads removed
Add your own test texts
Courses also in Spanish, French, German, Dutch, Swedish and Finnish
Network-enabled teacher tools for centralized user management and reporting.
Free
$9.90
$14.90
Volume pricing
€9.90 | 299 रू
€14.90 | 399 र
Time-limited trial
Free Download
Learn more